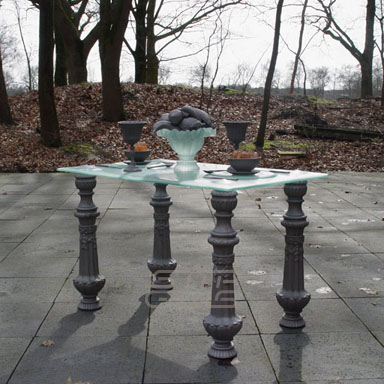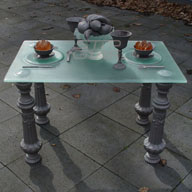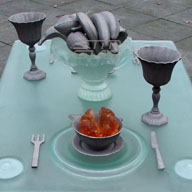 L'Invitation
1ste Price winning object of the international competition TGK 2009 Germany
L'Invitation is about the similarity of art to fairy tales. Like a fairy tale, art shows a different world. It gives a surprisingly and extraordinary viewpoint to reality. So here is The Wishing-Table; appearing delicious but only enjoyable by imagination. And this might as well be the main property of art.
Bon appétit!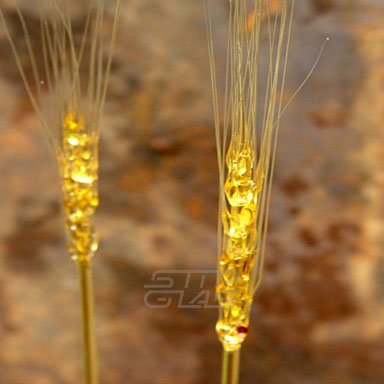 Claviceps Tulasne
Purchased by Deutsches Museum Munich (GE) and by the Municipality of Tubbergen (NL)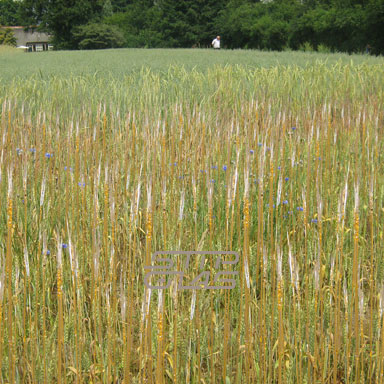 Killing Field
1 m² Purchased by the Ernsting Foundation Alter Hof Herding Glassmuseum Coesfeld-Lette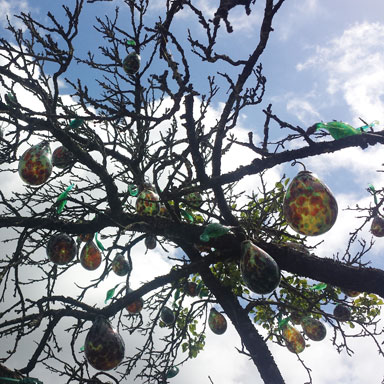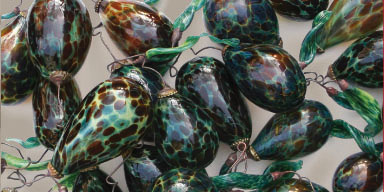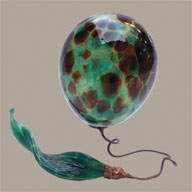 Forbidden Fruit
an installation of 144 fruits and 1 tree
For the first exhibitions the fruit will have to make use of existing fruit trees. But as a glass lover, you can play an active role in ensuring that the "Forbidden Fruit" get their own tree. You see, for every fruit sold a new fruit will be made, this so that the original number – one gross – remains intact. As soon as enough fruit is sold, a final tree will be fabricated with which the installation thereafter will go on tour.
The sale and fabrication of "Forbidden Fruit" will stop the moment the installation as a whole has been sold (the tree and 144 fruits). In this way you can be part of a worldwide community of "Forbidden Fruits" but also have a direct influence on the course of this project. By buying fruits you make it possible that a tree will be made, but if you buy the tree and 144 fruits you trigger the end of the project and ensure yourself of exclusivity!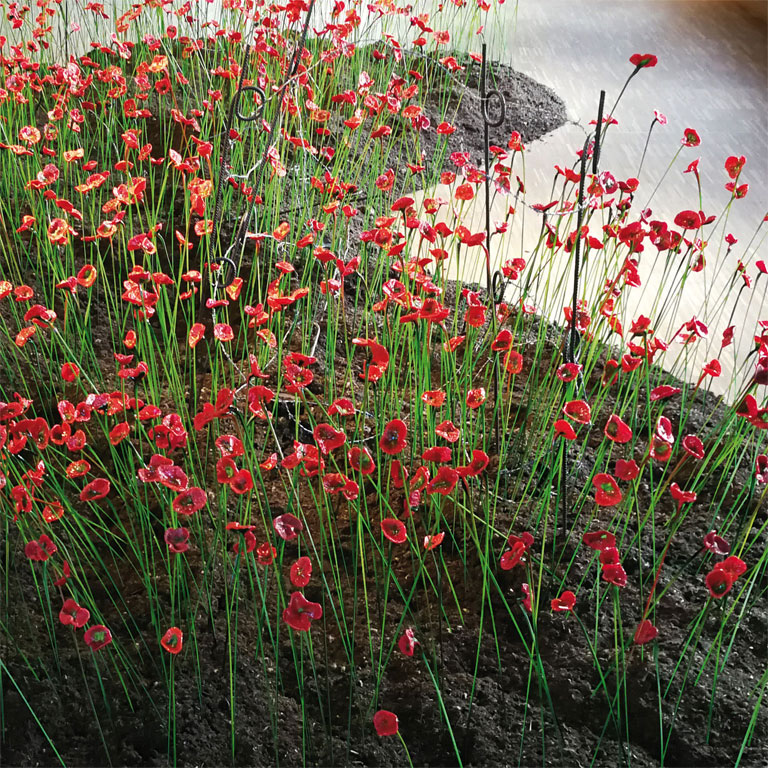 '14 - '18

The Great War - La Grande Geurre -
De Grote Oorlog - Der Grosse Krieg